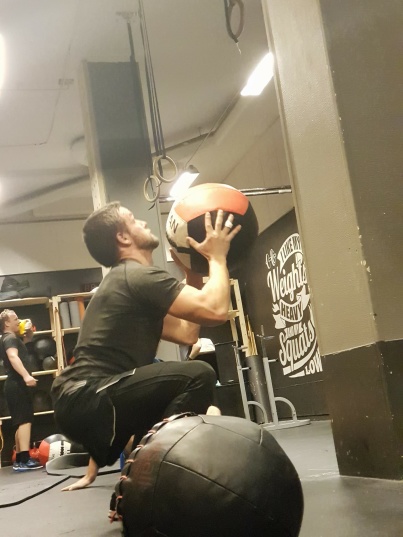 T2B: Toe to bar

K2E: Knee to elbow

EMOM: On the minute every other minute

AMRAP: As many rounds as possible

WOD: Workout of the day

STRENGTH: The quality or state of being physically strong.

CONDITIONING: Make a person fit and healthy.

BARBELL: A long metal bar to which discs of varying weights are attached at each end, used for weightlifting.

PLYOMETRICS: A form of exercise that involves rapid and repeated stretching and contracting of the muscles, designed to increase strength.

PRACTICE: Repeated exercise in or performance of an activity or skill so as to acquire or maintain proficiency in it.